Inventory Management
Simplifies your processes to ease the burden of stock-taking
---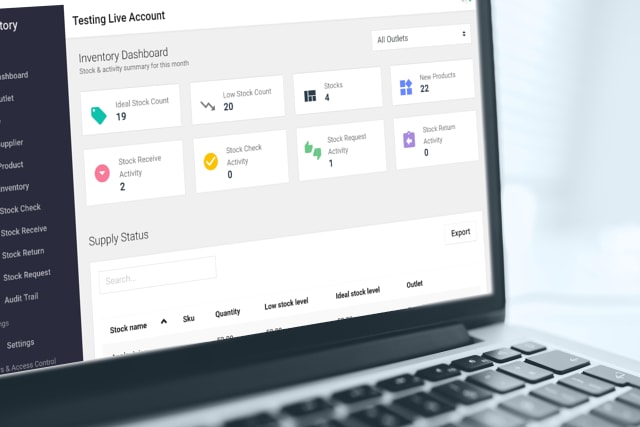 When you are running a restaurant business, there are so many aspects of the operations that you need to manage properly right from the get go.
It is not just about the food that you serve but it includes branding, menu engineering, inventory management, customer service, staff management, cleanliness culture, cash flow control, marketing and so much more.
All of those factors come into play to determine the success of a restaurant business. However, one of the more important factors that is often being overlooked is inventory management.
What is Inventory Management?
In simple words, inventory management is a process to track your product or perishable items whether it is in-store, from your warehouse, retailers or even from suppliers.
Traditionally, business would use manual methods to keep track of their inventory and it would take up so much time and resources. It would be better if the time and resources can be channeled into other parts of the business.
With the advent of new technology, now restaurant owners have the option of using tools that are simple and can make it very easy for them to check inventory at a glance.
You will no longer spend hours and hours in excel trying to organize all that data manually.
Why is Inventory Management important?
Tracking demand and avoid overstock
By practicing consistent inventory tracking, you can discover which ingredients are in demand and which ones you are overstocking on. You can also track your food usage and it allows you to identify different trends. This helps you anticipate and avoid shortages in the future.
Calculating Cost of Goods Sold (COGS)
COGS is the specific amount of money you're spending on your inventory. You can have an accurate picture at your profit margins. Apart from that, you can also analyze your budgeting and overall restaurant financial health by using COGS.
Determining Food Costs and Controlling Wastage
Food cost is an important metric for a restaurant's success. Surprisingly, a lot of restaurants still have their food cost higher than it should. Ideally food cost should be below 40%. Using an automated system like Slurp POS Inventory Management makes taking inventory a first-in first-out as simple and scanning and go.
Screenshot
---
Sign-Up To Request Your FREE Demo!